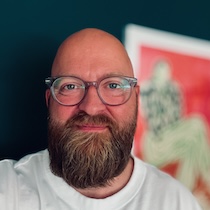 I'm a generalist, with over 20 years experience of working in information technology.

I've held most of the roles there are in a typical software development organisation, and I still code.
However, over the last years I found that I'm most effective when I help an organisation grow in various ways, not only in terms of size.
When not collaborating and co-creating with people to make workplaces more effective and humane, I enjoy hanging out with my family, riding my Gravel Bike, organise #humansconf, like to read, sometimes make music or DJ and love to hang out in our garden.